It's slightly sweeter than we're used to with a Chardonnay, but that's just us.

This Chardonnay boasts ripe pear and apple notes. Citrusy on the palate and moderately acidic.

Very Expressive and sends good vibes.
It's by the Elicit Wine Project, part of Ste. Michelle Wine Estates of Washington State and definitely one to remember for the deck in the summertime.
In some locations, you'll be able to buy it in Cans, to put on ice.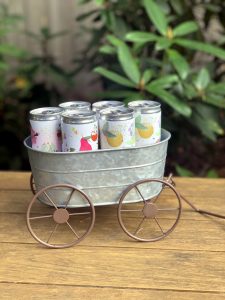 CHARDONNAY – FRUIT AND FLOWER
$15.47 regularly $18.99
13.7% Alcohol
UPC: 00088586010828