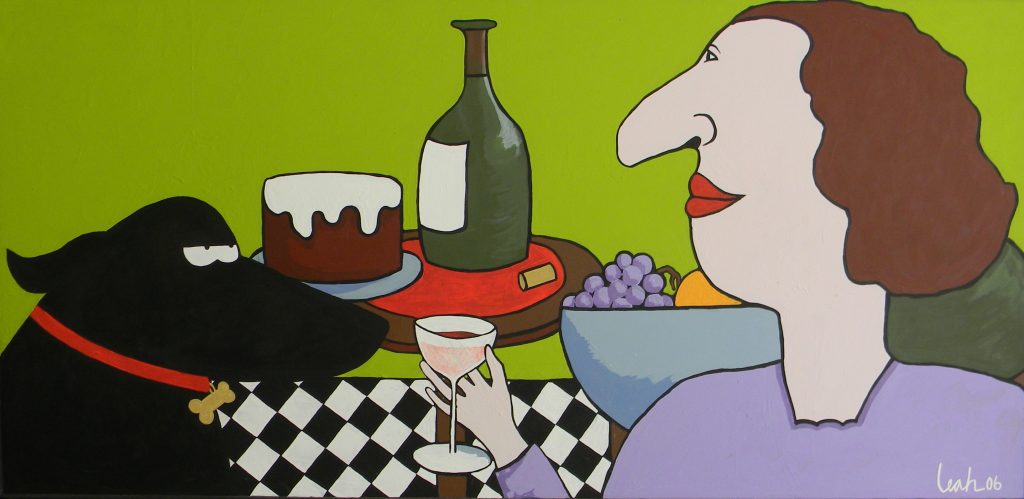 The Cooper and Doris painting sums up life around here.
Humans that think they're animals [and vice versa].
Food, wine, and camaraderie.

As has been said so eloquently by someone else: We often talk nonsense & the best thing is – Nonsense is Understood, Discussed and Respected.

Our basic philosophy is Eat. Drink. Boogie. Repeat.
We are currently in research mode, but at some point this year we will be offering a Master Class in shenanigans. Stay tuned.