Code: 589432
$16.49
Louis Bernard Cotes du Rhone
It's a lovely blend of Grenache Blanc, Clairette, Bourboulenc, Roussanne and Viognier.

Very well balanced.  It's not one of the mystery case offerings. But, this is one of our favourite white blends and a standard 'go-to' if the mind hits a blank when wandering the isles.  Always good to have one in reserve.

Teamed up with an easy one pan dinner:  An omelette. The Treehouse Twist is to melt a little Feta/Kashkaval cheese mix on top.  We like the sheep variety of the Kashkaval and our's is a Bulgarian import.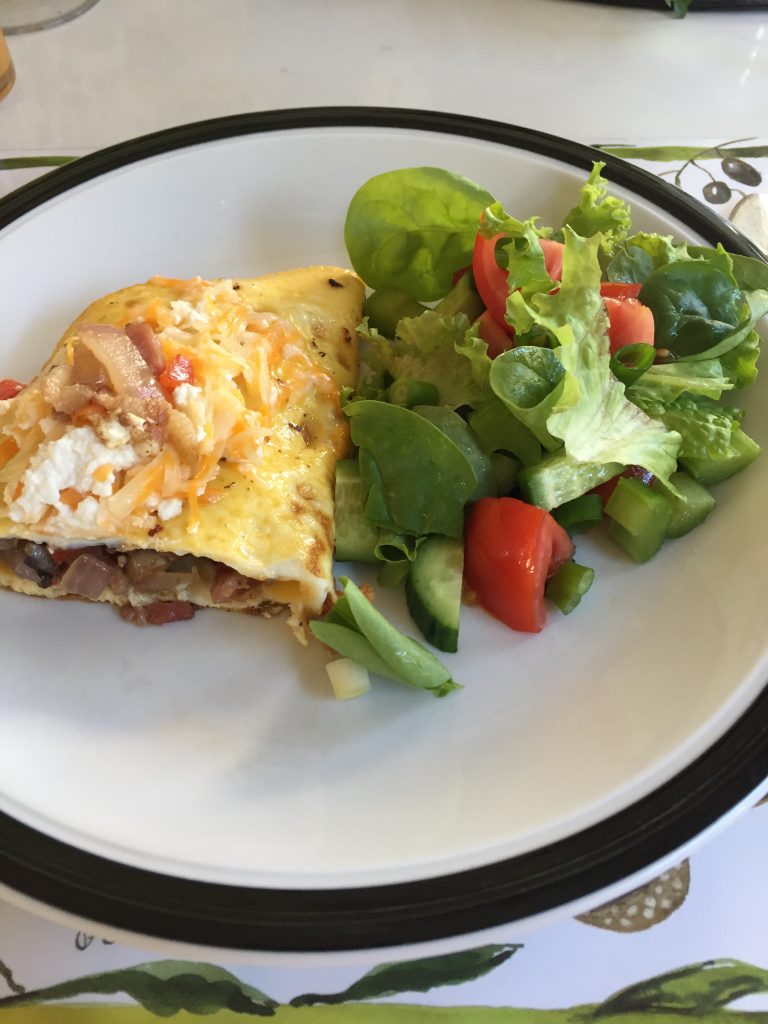 Home stewed rhubarb on top of Frozen Yogurt was a refreshing dessert.