Attitude comes with altitude. The vines grow at between 200 and 500 metres altitude, where the winters are harsh and the summers extremely hot, with cooler nights.This alternation of temperatures allows the grapes to ripen slowly and gently, preserving all their aromas.
By looking at it, you wouldn't know it was a Rose.  A lovely blend of Grenache, Cinsault and Syrah. You'll easily remember this one because of its presentation in a satin finish bottle.

Beef barley and Lentil soup the first night and mac and cheese the second night.
The 2021 BC vintage from Quals Gate makes it easy. If you can't make up your mind what to serve, just go with a rosé. On the palate, this wine is light, fruity and satisfying from the approachable entry to the refreshing, crisp finish. It is made using a combination of Gamay and Pinot Noir grapes. After harvest, the grapes received four hours of skin contact for colour and flavour before being pressed off. Each varietal was fermented separately in stainless steel at cool temperatures before being expertly blended by our winemaking team.
Bring on the summer heat, so we can revisit both of these roses and enjoy them on the deck.
VAROIS EN PROVENCE ROSE – DOM ST FERREOL LES VAUNIERES 2020
$22.99
12.5% Alcohol
UPC: 03330620008634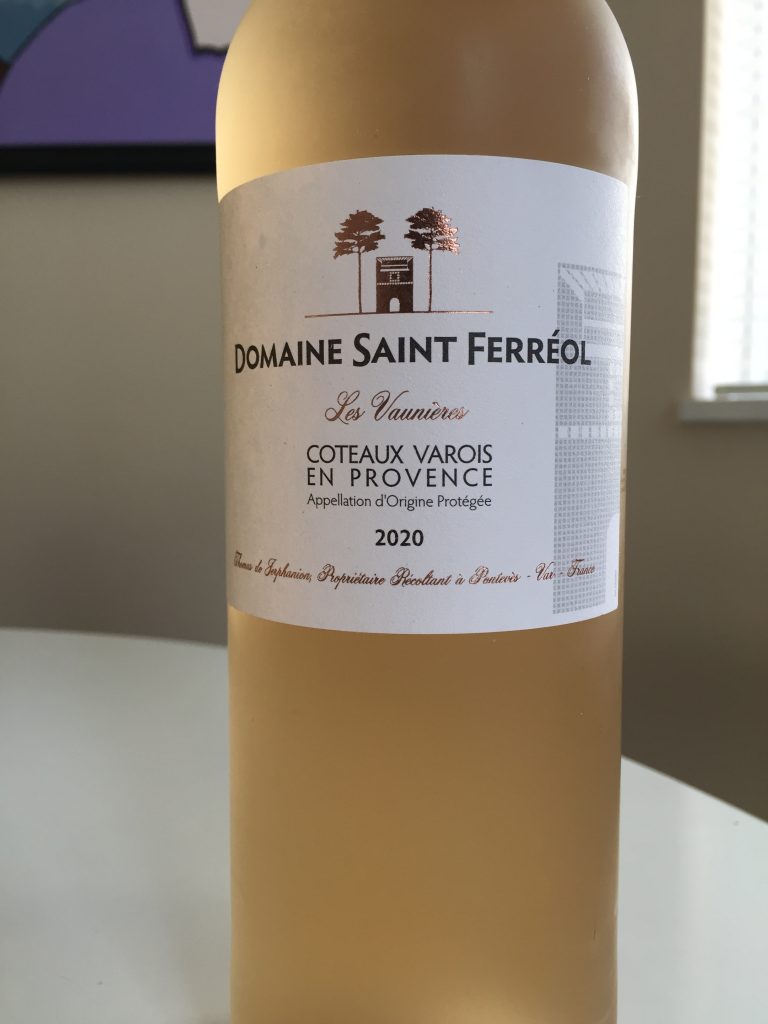 Quails' Gate Rose
$19.99
13% Alcohol
UPC: 00778856121247