Recipes and Stories from Turkey, Greece, and Cyprus
An inspiring collection of recipes and stories that celebrate the food of Greece, Turkey and Cyprus and imagine a world without borders.

In Ripe Figs, travel writer and cook Yasmin Khan travels through the Eastern Mediterranean tracing recipes that have spread through the region, from the time of Ottoman rule, to the influence of recent refugee communities today. Her recipes unite around thickets of dill and bunches of oregano, zesty citrus and sweet dates, thick tahini and soothing cardamom with a focus on healthy, seasonal, vegetable-focused recipes, such as hot yogurt soups, zucchini and feta fritters, pomegranate and sumac chicken, and candied pumpkin with tahini and date syrup.

At the kitchen table, Yasmin spends her time exploring borders, migration and identity – one of the key issues of our times. Illustrated with stunning food and location photography, Ripe Figs is a dazzling collection of recipes and stories from an ever-diversifying region.
Pomegranate and sumac chicken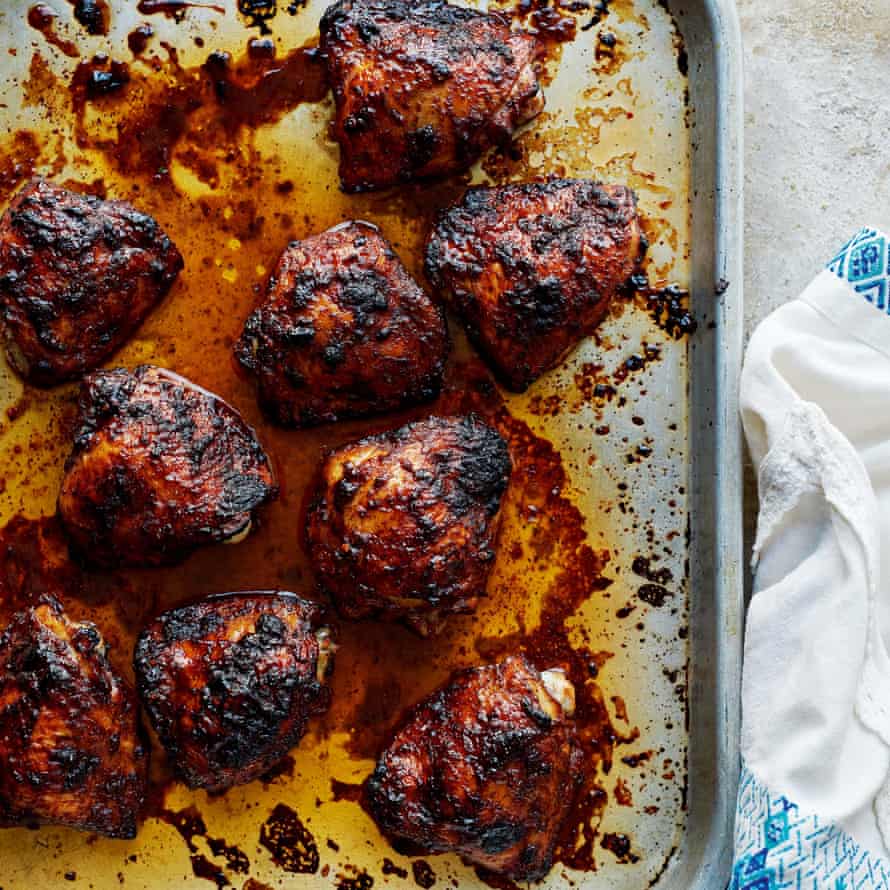 Serves 4
The chicken can be marinated ahead of time and popped into the oven shortly before eating. A whole chicken, jointed into eight pieces, can be used instead of the thighs.
8 large skin-on, bone-in chicken thighs
3 tbsp olive oil
3 tbsp pomegranate molasses
1 tbsp tomato puree
½ tsp ground allspice
2 tsp Aleppo pepper (pul biber)
1 tsp sumac
2 fat garlic cloves, crushed
salt and black pepper
Place the chicken in a large bowl and pour all the marinade ingredients over it along with 1½ tsp salt and ½ tsp black pepper. Using your hands, massage this into the chicken until it is evenly coated, then cover and transfer to the refrigerator to marinate for at least three hours.
When you are ready to eat, take the chicken out of the fridge and let it come to room temperature. Heat the oven to 200C/fan 180C/Gas 6. Place the chicken on a baking tray and roast for about 35 minutes, or until the juices run clear when it is pierced at the thickest part. Serve with rice and salad.