A trip to the vineyard was rewarded with 2019 and 2020 vintages of Ortega.
The flavours are quite different from those that used to come from Starling Lane – even though they were planted around the same time. The terrior differences of the two locations show the diversity of the grape. I wish that we had had a 3rd bottle – one from the Starling Lane days.
All from the loving labours of Gerry and Sherry Mussio, but the vintners are Symphony.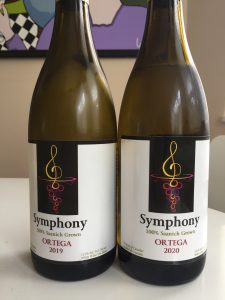 2019 is lighter in colour, but bolder in flavour.
The 2020 is more up front, and lingers longer.

Both are delightful, but when tasted together, we tended to favour the 2020.

The first night we had pork tenderloin rings (spiced with ginger/thyme/salt/pepper), onion rings and cheese sauce over cauliflower/broccoli mix.

The second night, our House specialty of prawn boats.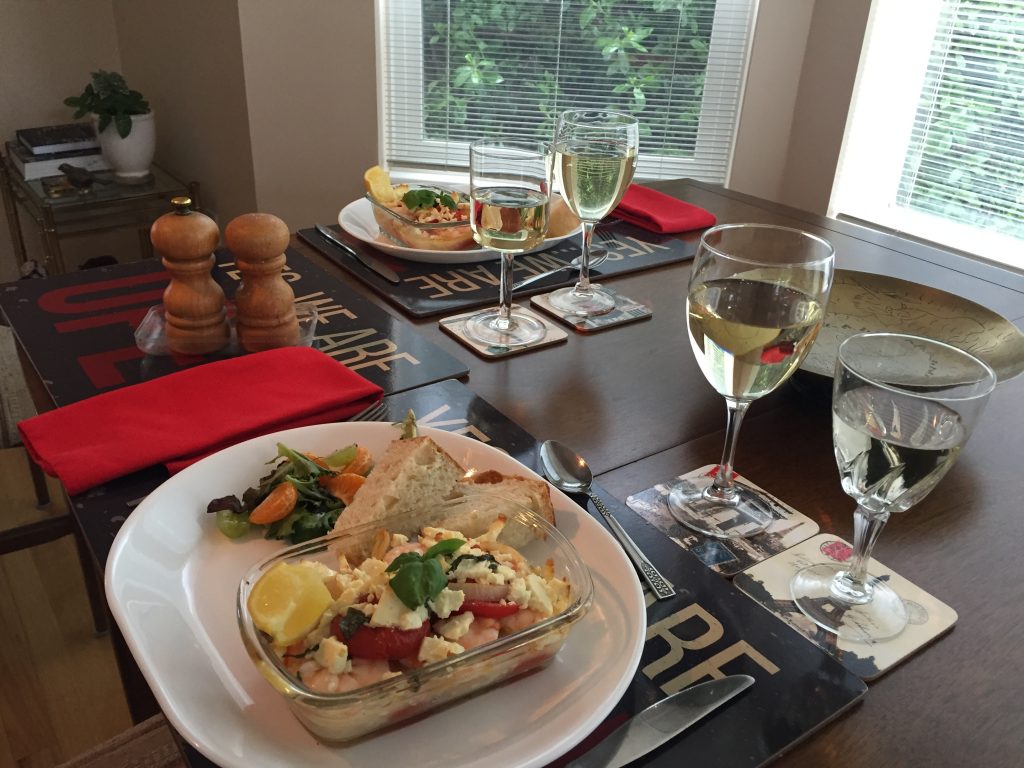 Sherry's painting graces the wall behind the tasting bar at Symphony
http://sherrymussio.com/folios/vineyard-landscapes/quattro-stagioni.html

The likes of Astounding Eyes of Rita with Anouar Brahem kept our mood mellow