And here I thought we were going out for dinner that night. Grocery Shopping day, and B thought differently!
Well, if that's the way you're gonna be, I guess I'll have to do something a little different. First, skip the buns, Thin wholewheat pit out of the freezer. And spiced up the pork/lamb/beef mix and made them into kefta (Mediterranean meatballs). Nope, not fried. Grilled in the oven. Whist raiding the Potato Chip bag, she who shares the kitchen with me made up a lovely veggie platter and added dolmades to the mix.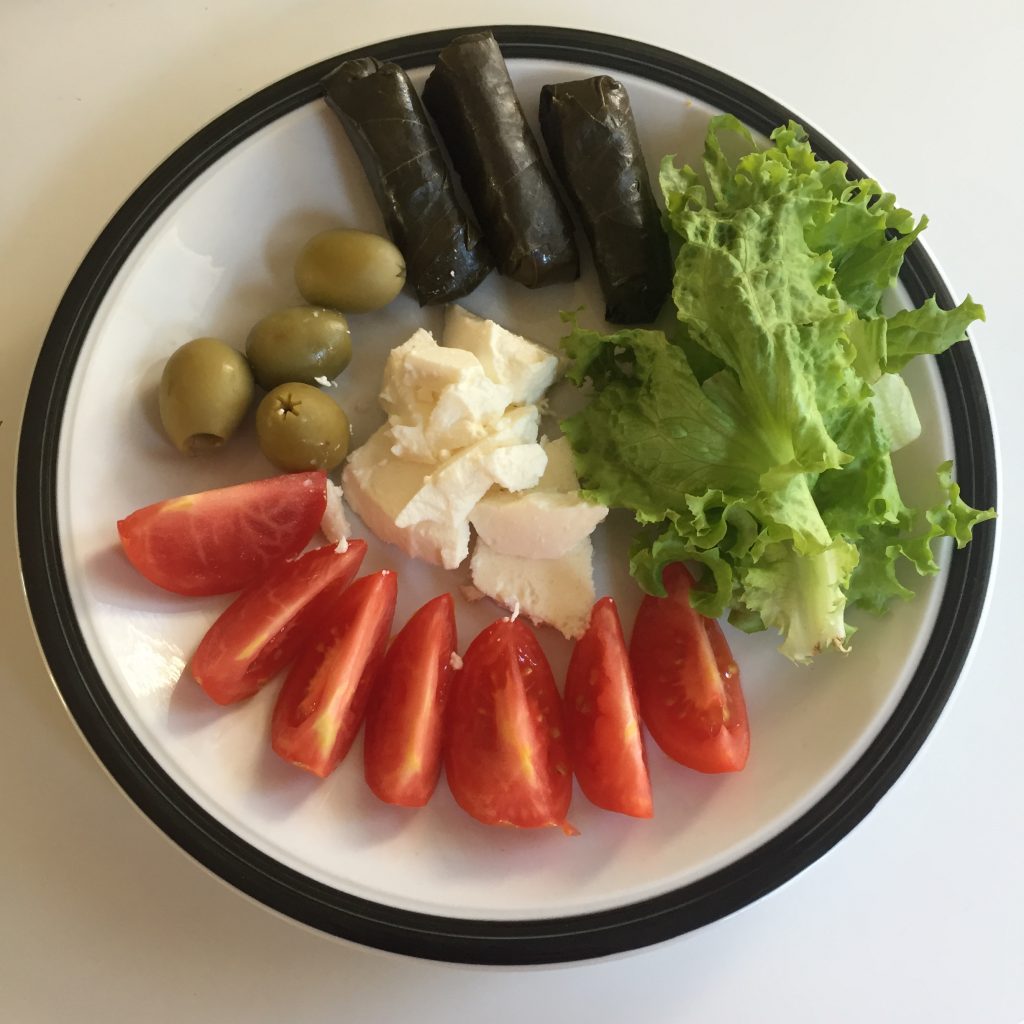 And of course a beer was appropriate.