Excellent fruit character here and BC's signature white varietal, the Pinot Gris wines offer great food matching ability. Particularly in BC where our menu is all over the place, such as quiche dishes, butter chicken or poached salmon.
100% Pinot Gris from several of our estate vineyards in Summerland. Our Pinot Gris gets very dark in colour during the ripening phase of our growing season, so to retain the crispness & have minimal colour, we press the juice off the skins right away & cold settle everything in tank for a few days before initiating fermentation. Usually showing notes of pear & grapefruit, we keep the fermentation temperatures relatively low to bring out interesting fruity esters & retain acidity. This is a well rounded representation of the most planted varietal in the Okanagan.
Tasting Notes: On the nose you will find aromas of pear, red apple and cantaloupe. In this beautifully balanced medium bodied wine you will find enjoyable flavours of lemongrass, pear and grapefruit with a balanced acidity.
Food Pairing: A wine that can be enjoyed without food, but some great pairing suggestions are; roasted chicken with a garden salad, cream based pasta dishes or some fresh steamed mussels.
Production:
3,200 cases
DIRTY LAUNDRY – PINOT GRIS 2021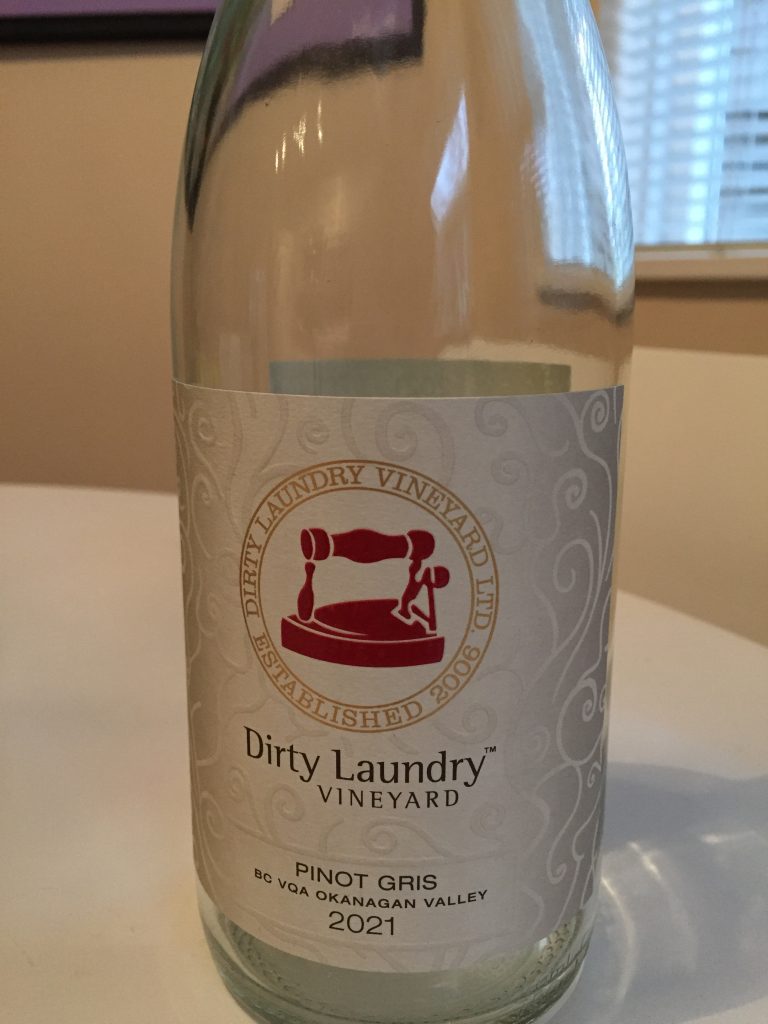 $19.99
12.5% Alcohol
UPC: 00696852009034