A Hungarian and a Spanish descendant had a discussion about the virtues and pitfalls of Aniseed based alcohol.The Spaniard should, but probably won't, bow to the wisdom of the Hungarian – and avoid these mischief inducing drinks.
Talking about furlongs after reporter assignments in peace keeping countries lead to the story of a Liverpudlian and an Irishman, trying to make homemade ouzo with a rotted out hot water tank. The tank didn't survive.
For those of you that haven't fallen off the fence yet, here is a little ed-u-ma-ka-shun on these temptations:
The clouding they exhibit on addition of water is called louching. It's also a fast way to tell if the bartender has already watered down your drink. Watch the expression on his face as you slowly add drops of water to the glass. Either he will pour you a new one from a different bottle, or, he'll cut your bill in half.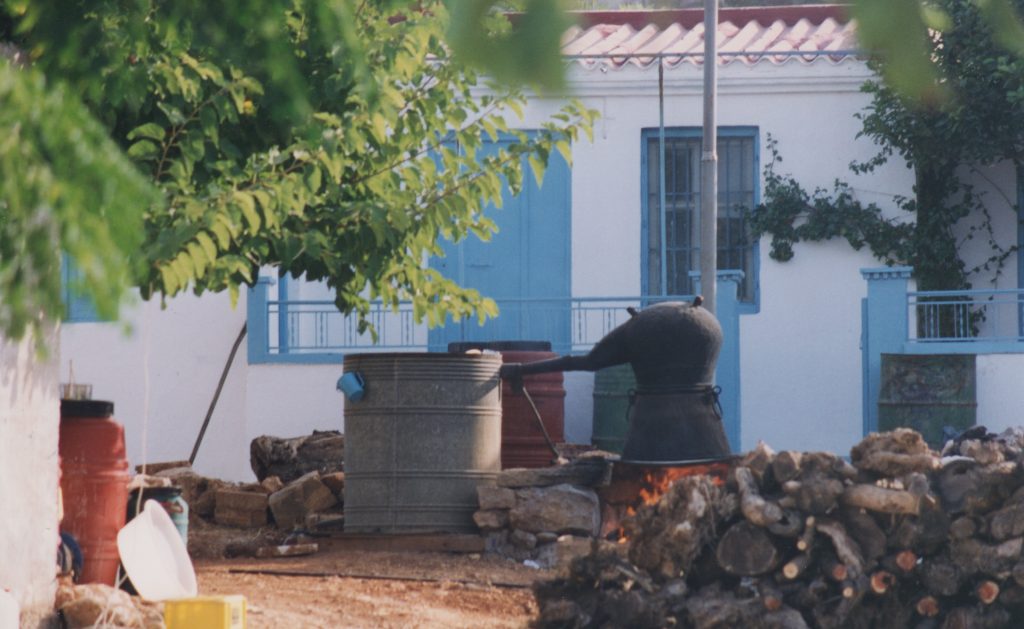 And, That reminds me: Where is Amagolapitsa's pasta flora recipe? – the one made with lots of Ouzo