Frank even put on is Class winning Chilean Marathon T Shirt to celebrate the two wines that son Kevin had brought back from Chile for our sipping pleasure.

Joan crafted a wonderful lunch in the gardens of Towler-henge.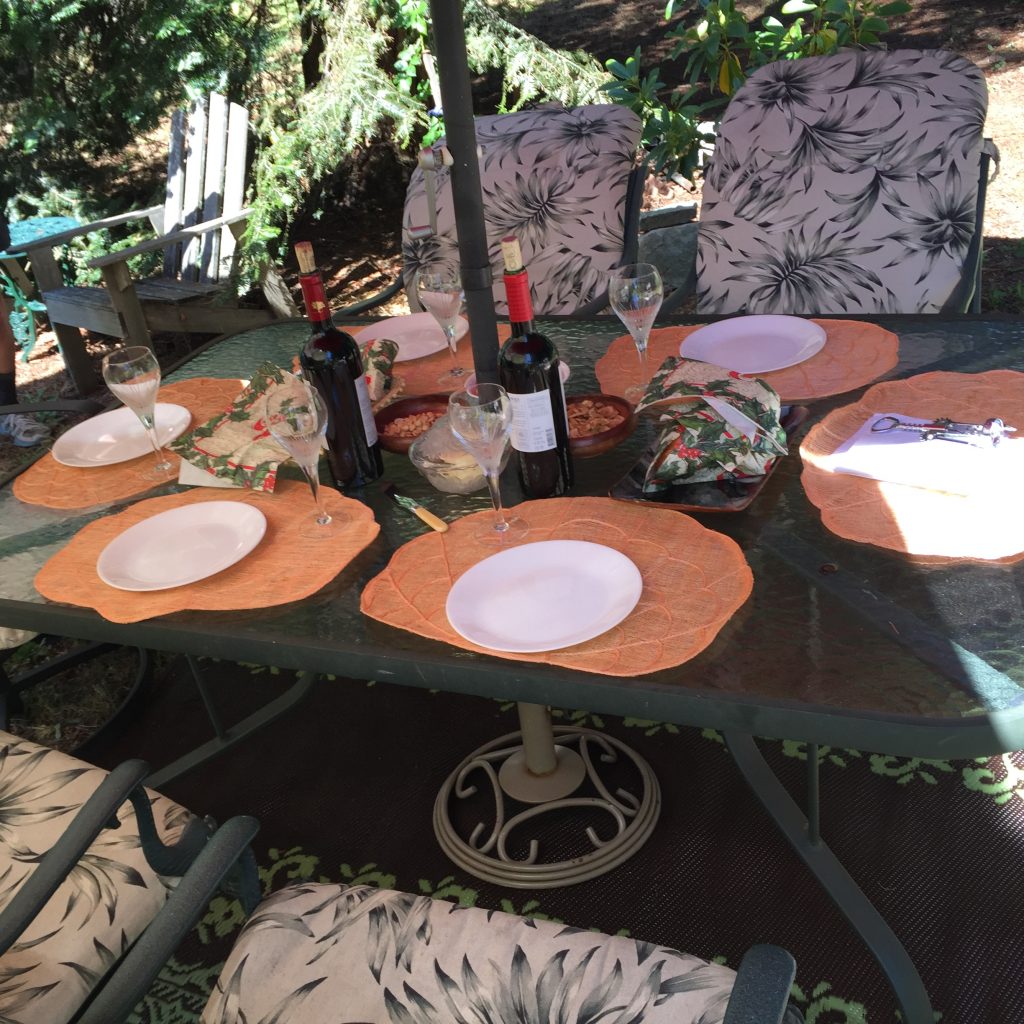 Poor Kevin only got a glass as he was late getting home from his physio treatment.  And unfortunately, the Goddess of Wine couldn't  join us.  So that left Frank and I to take up the torch and drink their share.
Down to what's really important:  Two Carmeneres from Kevin's favourite vineyards discovered during his years in Chile.  

B and Frank tended to prefer the slightly peppery 2017 Alto Tierruca Grand Reserve to the Casas del Bosque Reserve.  I liked the longer finish of the year younger Casa del Bosque.  I suspect that the vines of the Alto Tierruca are older and from a higher elevation than the Casa del Bosque. Don't get me wrong – both were very enjoyable and we're trying to figure out how we can get a steady supply here and on the Goddess' approved list.
Casa del Bosque grows cool climate varietals.  In 2013 and 2014, the prestigious International Wine & Spirits Competition (IWSC) chose the winery as the "Chilean Wine Producer of the Year".
The pricing would be mid-teens in Chile, where wines tend to be a lot less expensive than here.