Glen Carlou Grand Classique
14.5% Alcohol
$22.99
The components used in Grand Classique, a blend of 25% each of Cabernet Sauvignon, Cabernet Franc and Malbec, with 13% Merlot and 12% Petit Verdot, are all individually vinified to allow for the development of each one's unique character. After assemblage the blend is barrel matured in 225L French barriques for 18 months. The mouthfeel is richly textured with a firm yet accessible tannin structure.

Glen Carlou Vineyards is less than 35 minutes' drive from Cape Town in Paarl, Western Cape, South Africa and covers a 145 ha property. The vineyard is well known for it's award winning whites. (We'll be going to to try to find some of these.)

You get a full palate that lingers through to a lovely finish. Full Bodied and well balanced. Deep rich red colour. Initially it comes off as spicy and peppery and then settles down into almost an elegance.
We teamed it with a mixed charcuterie, potato salad and coleslaw.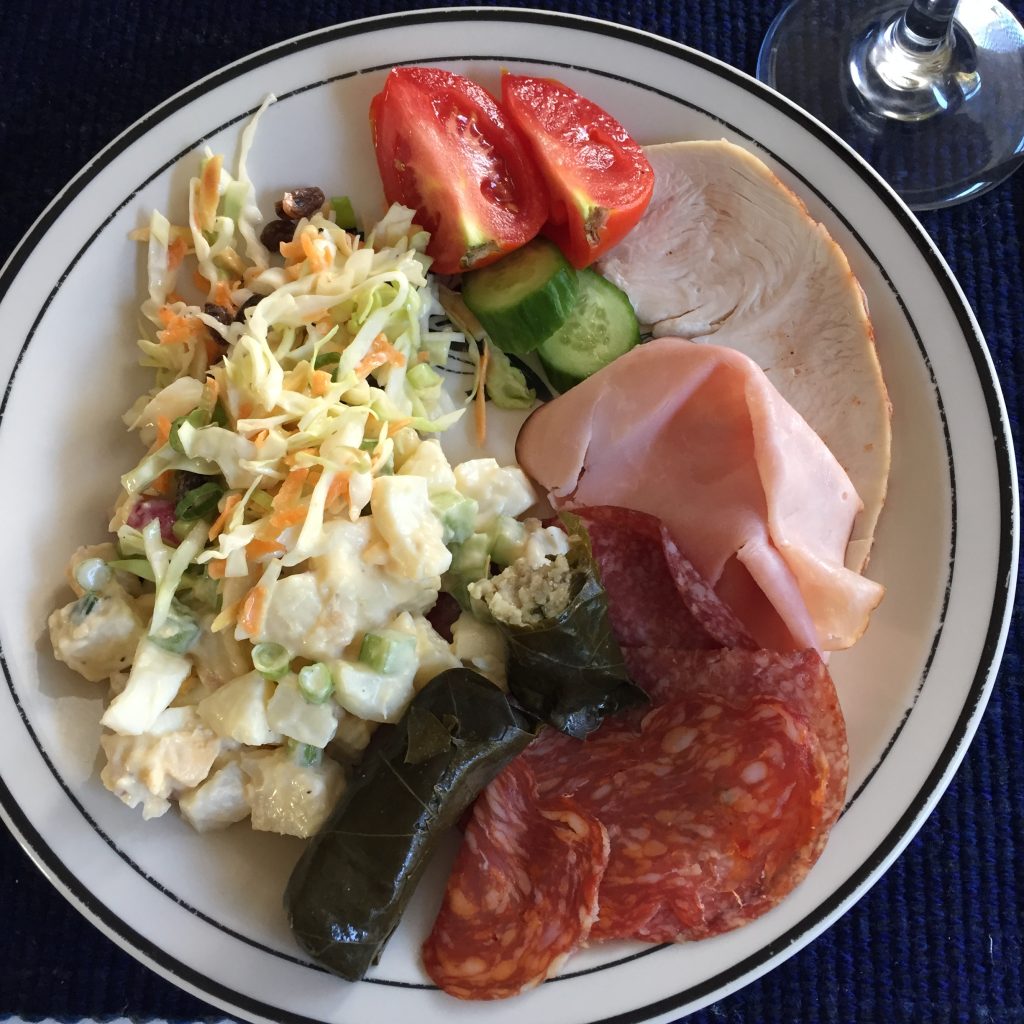 It should have been Raki, instead of Sambuca, with the mixed fruit on frozen yogurt. [Hee Hee]